Breakaway Banter Premieres on Twitter Spaces with Special Guests Mark & Travis Howe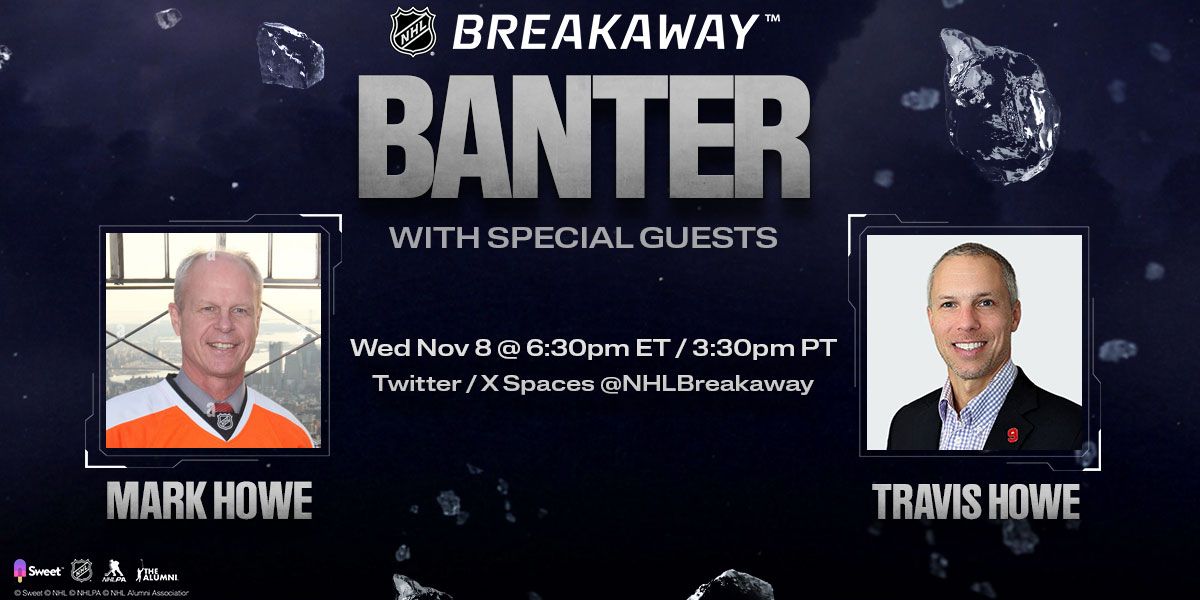 You're invited to our first Breakaway Banter on Twitter/X! On Nov 8 @ 6:30 pm ET. Join our Community Team on Twitter Spaces as they talk with Sweet's own Travis Howe and his Hall of Fame father, Mark Howe about the NHL, the Howe Foundation, iconic highlights, and NHL Breakaway. This episode will focus on the sport as we celebrate the start of the new NHL season.
As a special nod to our growing Discord community, we've invited them to submit questions for the Howes to answer during the episode. Their questions will be answered during the Q&A segment!
Please note: This episode will be focused on hockey and the Howes' legacy in the sport. We're sure any and all hockey fans and collectors will be as excited as we are to hear what they've got to say.
So SET YOUR REMINDERS, and join us for this very special episode of Breakaway Banter.