Meet the Team: Travis Howe
No stranger to hockey or digital collectibles, Travis is responsible for (amongst many things) curating highlights and developing NHL Breakaway set themes, such as Opening Ice.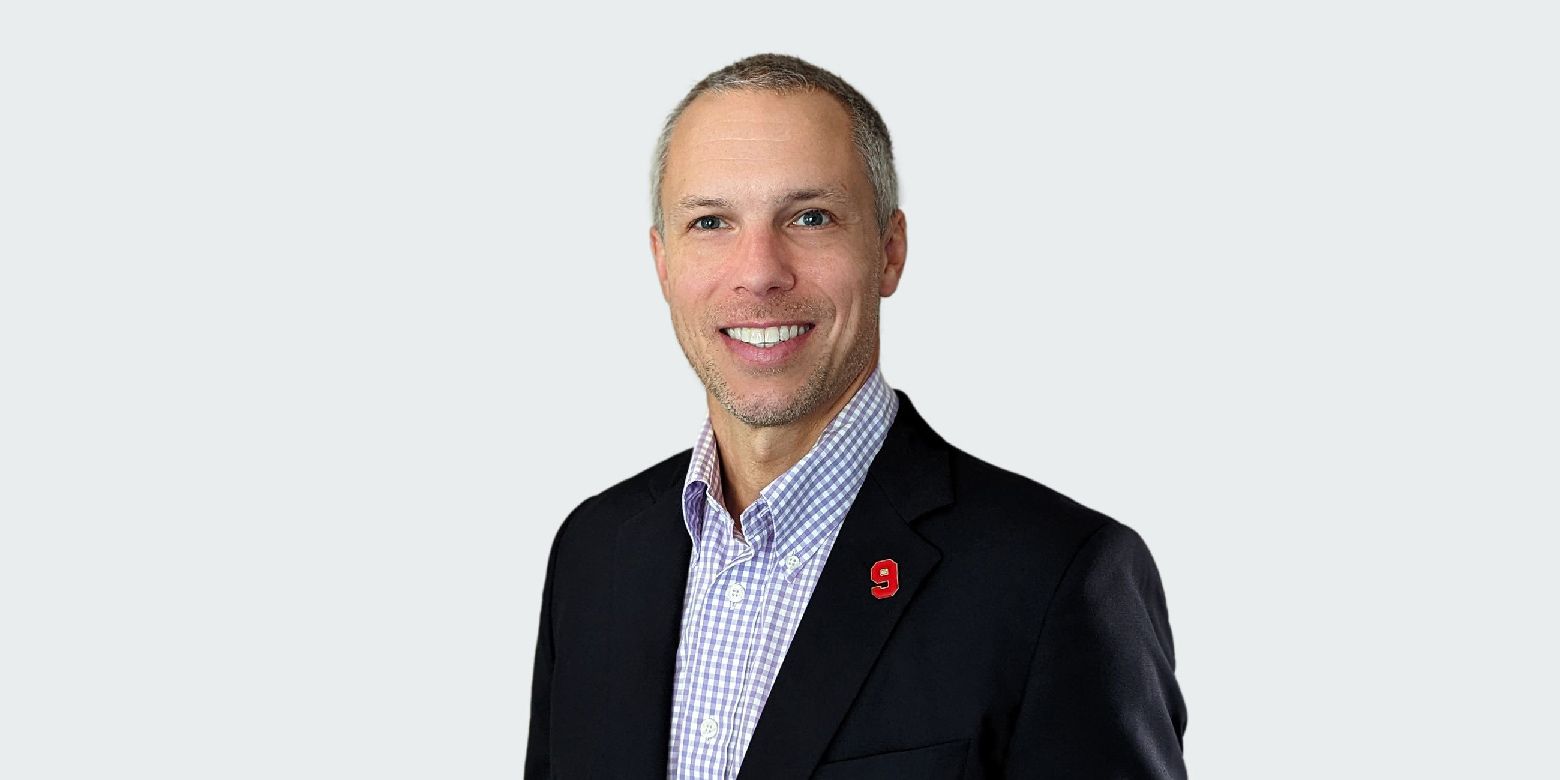 Welcome to Meet the Team, where we'll be introducing you to some of the folks that make NHL Breakaway tick. Today we'll be meeting with Travis Howe of Sweet -- our resident hockey expert, highlight curator, and NHL historian.
Welcome, Travis! Tell us a bit about yourself
Well, I'm Travis Howe; I'm a husband and a father. I live in metro Detroit. I have 3 daughters who keep me young with all of their activities and are the joy of my life. I am an avid fitness junkie and hiker who loves to be outdoors; I escape to the mountains as often as I can.
Your last name sounds familiar…
Involved in hockey literally my entire life, my last name certainly comes up quite a bit.  Yes, my father is Mark Howe and grandfather is Gordie Howe who are both in the Hockey Hall of Fame.  My uncle Marty also played in the NHL too.  I've been incredibly fortunate in my hockey life to have such amazing mentors who have taught me so much about the game.  From beginning as a young kid where my father always took me to the rink and in the dressing room, to going on several road trips with my grandfather around North America, I've been around the game my entire life.  From playing AAA youth hockey, scouting, coaching Junior A and then co-founding a global youth sports organization where part of it was coaching elite youth hockey players, many of whom are now in the NHL, there is a lot there and too much for this blog!  But I do want to say that as thankful as I am for the amazing guidance in hockey I received from my family, I am more grateful for the wonderful human beings and role models they have been to me and others.
Could you tell us more about how hockey has impacted your life?
Hockey is such a team sport where character, hard work, determination and toughness are required to persevere.  The best sport in the world, in my humble opinion, has impacted my life in every meaningful way.  Of course, I grew up in the game with my family history.  In Hartford where I was born, I'm pretty certain I learned how to skate before walking ha!
But aside from all of that, I've had some incredible learning experiences such as accompanying my father over the past couple of decades to scout NHL games.  My father recently retired last season as the Detroit Red Wings Director of Pro Scouting.  I would always go to Red Wings games when my father was in town to see his own team play (he lives in New Jersey).  And no matter who the coaching staff or front office staff was during all of that time, they were always incredibly kind to allow me to join my father in the dressing room, coaches room or press box.  So whether it's been coaching elite youth hockey players or learning from so many great hockey minds, I've been around elite hockey my entire life.
Even in my former career, we operated elite youth hockey tournaments globally which enabled me to travel all throughout Europe to meet other amazing hockey families.  Hockey is such a global sport and never more evident than when I traveled.
At Sweet, it's been such an awesome experience working on the NHL Breakaway program.  Hockey, and the NHL in particular, have incredible plays that we, as hockey fans, can remember for the rest of our lives.  And it is so cool that fans from around the world can now collect these highlights.  
What is one of your most memorable hockey experiences?
It depends if it was in the rink or outside of it ha!  Easily my best experience was attending my father's Hockey Hall of Fame ceremony.  It was such an emotional weekend for the entire family and especially when he was on stage during his speech recognizing my grandfather.  When my father donned the #9 Red Wings jersey to honor Gordie, we all broke up into tears.  That is something I will never forget.
As for in the rink, it's always hard to single out one memory, and this is not necessarily NHL specific: but what immediately comes to mind is the "Golden Goal". I was able to attend the 2010 Olympics in Vancouver with Gordie and witness Sidney Crosby score the "Golden Goal" for Canada securing a 3-2 victory in overtime and the gold medal.
Did you have any experience with digital collectibles prior to joining NHL Breakaway?
Yes, in 2021, I created  a Gordie Howe NFT collection called "The Gentl9man" on behalf of the Howe Foundation to commemorate my grandfather and help the foundation continue to fulfill its mission. All proceeds from the project went to the Howe Foundation.  Each art piece in the collection tells the story of Gordie in some way, for instance - we created a limited piece called The Parade that gave a nod to one of the Howe family's favorite films, Ferris Bueller's Day Off which depicts my grandfather…in his younger days…waving to fans from a 1961 Ferrari 250 GT California Spider driven by someone who looks remarkably like Ferris. That experience got me really into NFTs and web3. And the idea that I could combine my new passion for NFTs with my love for sports was what prompted me to apply to work at Sweet. I don't know if it's serendipity or what, but I was hired just a few months prior to the NHL announcement in June.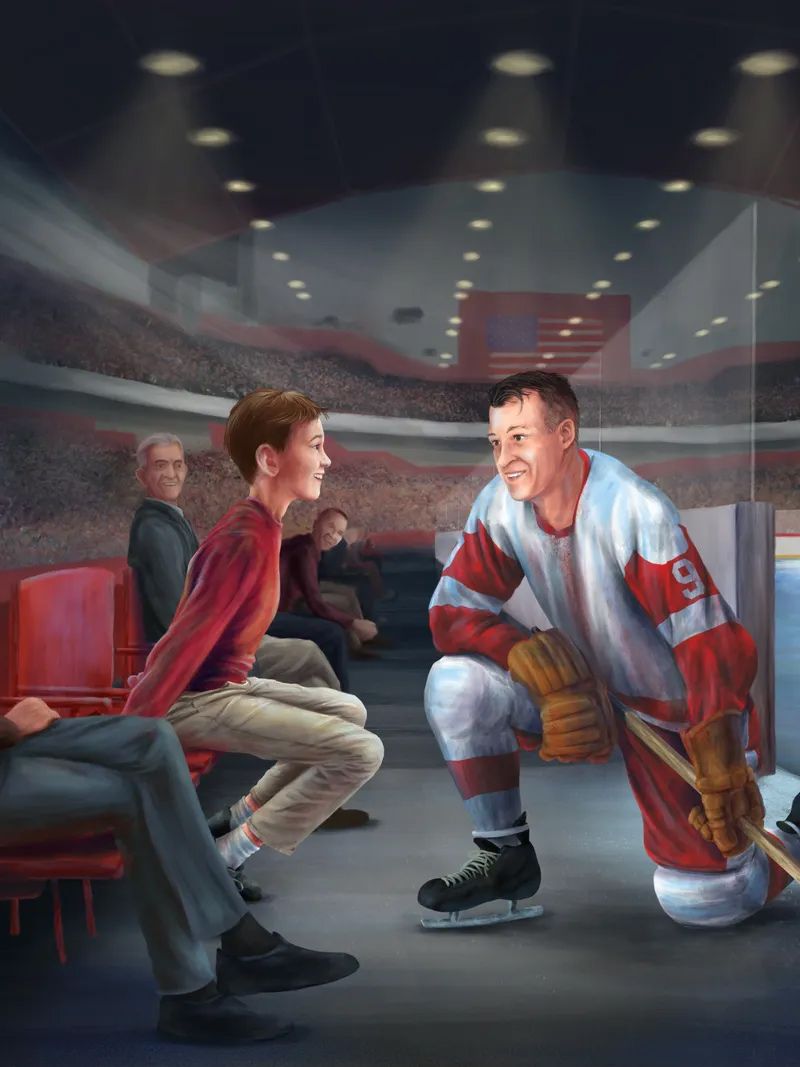 What is your favorite highlight of the Stanley Cup Playoffs so far?
That is a tough one - there have been so many great games in the 1st round already and we still have one game remaining (NJD vs NYR in Game 7). But as of May 1st, I would have to go with John Tavares' OT goal in Game 6 to clinch the series for Toronto.  The Maple Leafs had not won a playoff series since 2004 and their captain's goal was so massive for that franchise.  Toronto has been trying to get over this hump for so long and perhaps beating a really good Tampa team gives them the confidence they need to advance further.  There are so many other amazing highlights already though from Round 1 such as Seattle's first ever playoff series win, Florida's stunning upset over Boston in Game 7 OT and many others that have had a major impact.
Who's your pick to win the Stanley Cup?
Well now that the Bruins lost (my original Stanley Cup pick ha), I am going to go with my pick to come out of the west, the Edmonton Oilers.  The fact that they had the 2nd most regulation wins in the regular season and how well they have played coming into the playoffs, it's hard not to choose them.  Rookie netminder, Stuart Skinner, has held up to the pressure so far.  And I really love Ken Holland's deadline acquisition move to acquire Mattias Ekholm who has added so much stability to their blue line and really helped Evan Bouchard's game too.  One of the amazing things about the Stanley Cup Playoffs is there are so many surprises.  So who knows!  But Edmonton sure does seem to be firing on all cylinders at the moment.
Thank you Travis! Looking forward to seeing you in our Discord!
Travis will be dropping in the NHL Breakaway Discord from time to time to share some hockey knowledge and anecdotes.  Join the Discord at discord.gg/nhlbreakaway.