Set Previews: The Hunt for Stanley 2023 & Base Expansion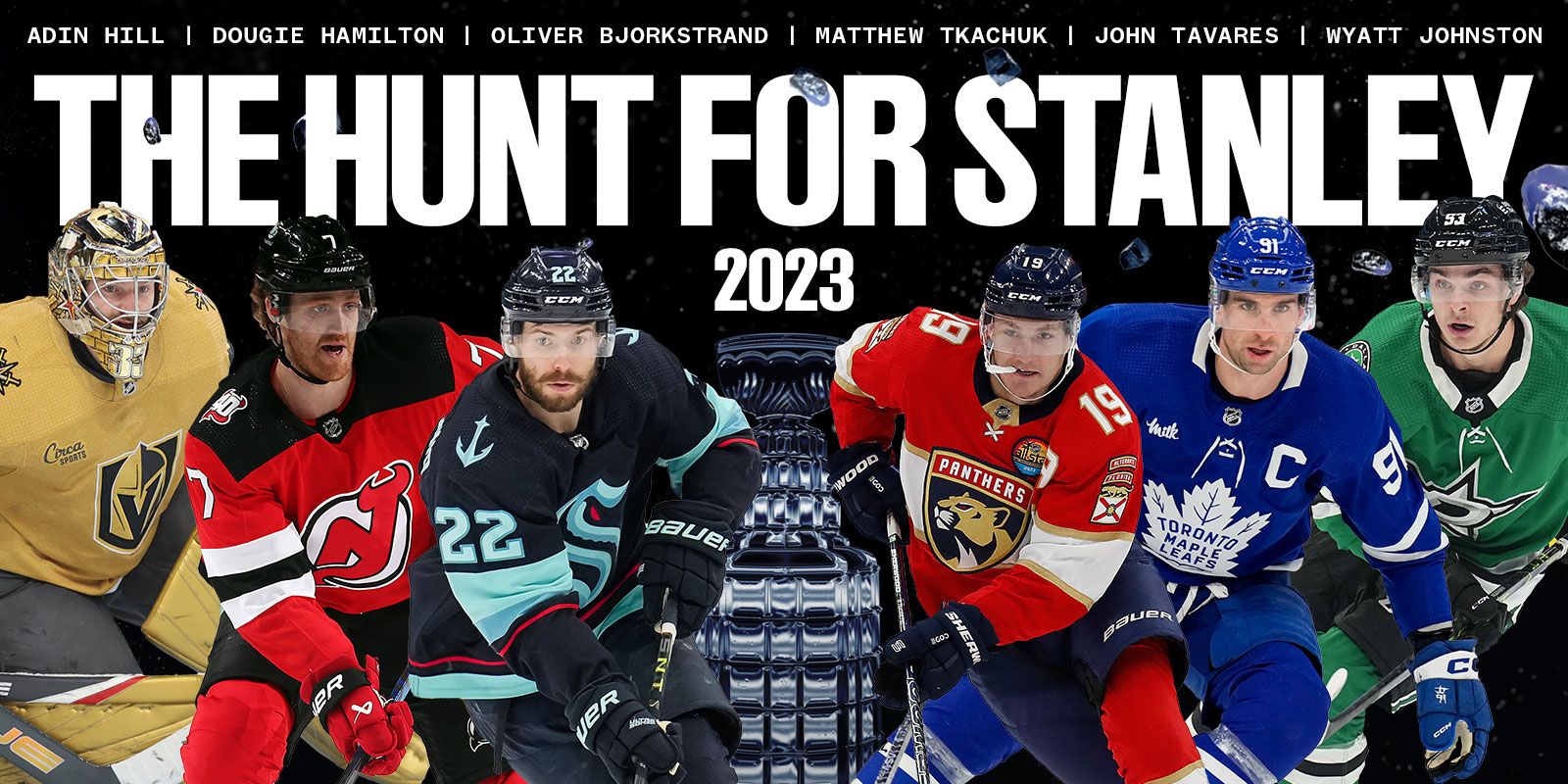 We've got two exciting set previews for you heading into the weekend!  
The Hunt for Stanley 2023 celebrates some of the greatest moments of this year's Stanley Cup Playoffs; plus our Base set expansion, adding 25 highlights featuring many of the top stars of the game and awe-inspiring plays from the 2022-23 season.
The Hunt for Stanley 2023
The Stanley Cup Playoffs are the most grueling and intense postseason in all of sports, and we've handpicked 10 awe-inspiring highlights that epitomize the skill, endurance, and mental toughness needed to advance to the next round.
Highlights included in The Hunt for Stanley 2023 set include:
Vegas Golden Knights goalie Adin Hill's iconic Game 1 save during the Stanley Cup Final – dubbed "The Save" and going on to register 32 saves on 35 shots
Florida Panthers forward Matthew Tkachuk's series-winning goal in Game 4 of the Eastern Conference Final – one of his four game-winning goals in this year's playoffs.
Toronto Maple Leafs forward John Tavares' series-winning goal in Game 6 against the Tampa Bay Lightning, sending the Maple Leafs to the second round of the playoffs for the first time since 2004.
Additional series-defining, momentum-changing highlights from Wyatt Johnston, Oliver Bjorkstrand, Dougie Hamilton and more!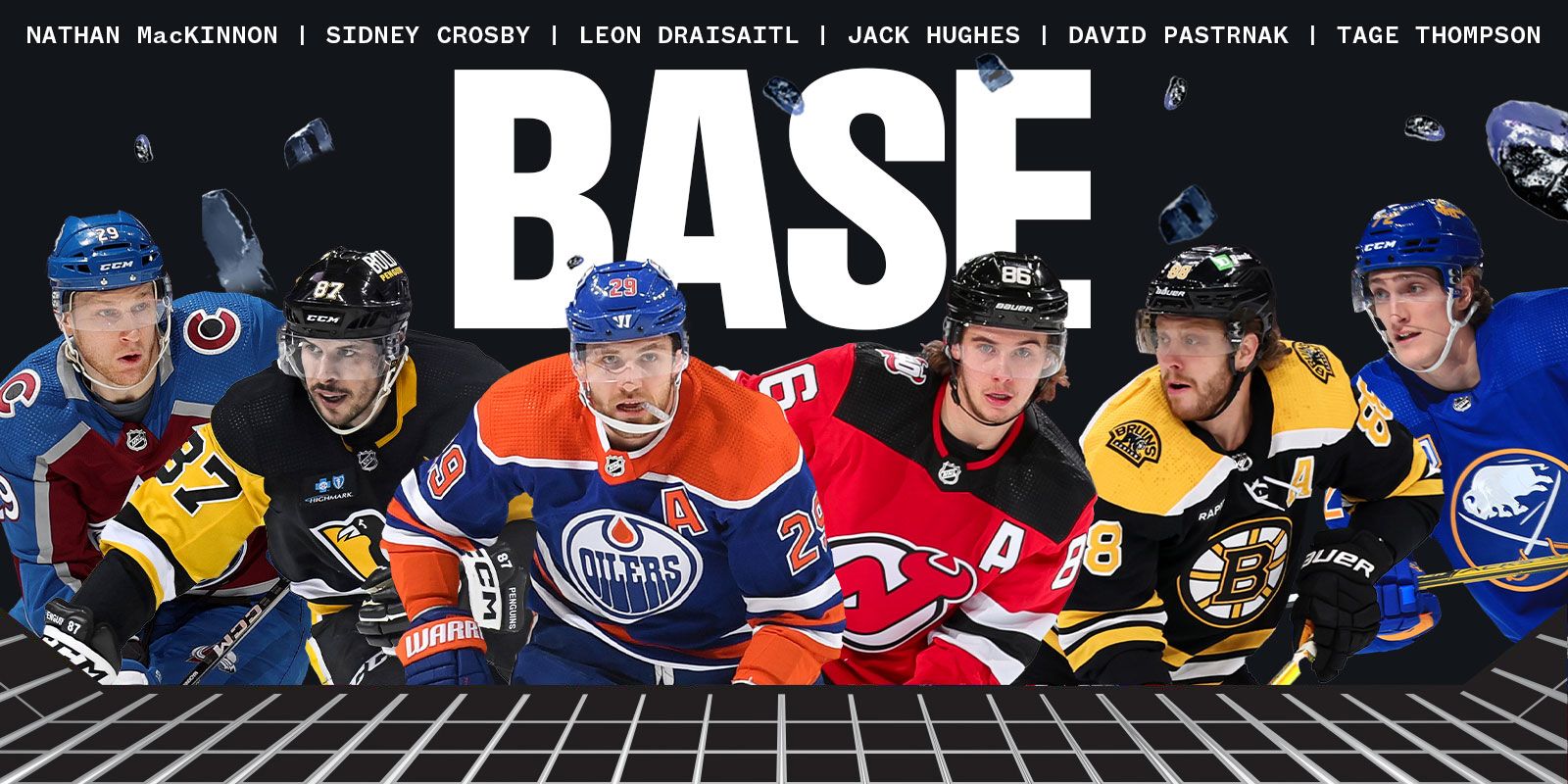 Base Set Expansion
You asked for them – you got 'em! We've doubled the size of the Base set with 25 star-studded highlights that can become the centerpiece of any collection.
Additions to the Series 1 Base set include:
Colorado Avalanche forward Nathan MacKinnon showing off his elite speed against the Oilers, shifting the momentum of the game with a 3rd period goal that would eventually lead to an overtime victory.
Buffalo Sabres forward Tage Thompson's sensational hat trick goal against the Detroit Red Wings which earned the awe of teammate Rasmus Dahlin; part of a six-point night and career best 94-point season.
Pittsburgh Penguins forward Sidney Crosby's signature backhand, top shelf goal – this one against the Colorado Avalanche, further validation of being voted "Most Complete Player" by his peers in the NHLPA poll for the fourth consecutive season in 2022-23.
Backhand snipes, filthy mitts, and top cheese darts from the likes of Leon Draisaitl, David Pastrnak, Jack Hughes and more!
Stay tuned for a complete list of highlights for both The Hunt for Stanley 2023 and Base Expansion!
Apply for Beta
Upcoming drops are exclusively for beta users. Not in the beta? Create an account to get started – we'll be adding more fans and collectors over the coming months.
Have additional questions? Check out our FAQ.